Scandinavian and Brit expats in Spain warned of lethal painkiller Nolotil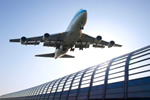 A Costa Blanca health network is warning its medical staff not to prescribe the painkiller Nolotil to expats from the UK, Ireland and Scandinavia.
The alarm was raised by Alicante-based legal and medical translator Cristina Garcia del Campo after she'd researched into the deaths of Anglo-Saxon type expats who'd been prescribed the medication. Del Campo believes her research has initiated the most serious drug-related probe in Spain's modern history. Her investigation identified up to 100 case studies and followed on from an Olive Press investigation in 2017 into a number of mysterious deaths in the expat community. The local English language newspaper started a petition which garnered 1,000 signatures and later provided reference material for del Campo's study.
Drawing on her qualifications in pharmaceuticals and medicine, del Campo discovered the painkiller also known as Metamizol is on the banned drug lists of the UK, the USA and the majority of European countries but has been freely available in Spain for some time. A deadly side-effect of its use is agranulocytosis, a rapid, severe fall in patients' white blood cell count resulting in a damaged immune system unable to deal with infections. As a result of the research and after referencing cautions against the drug's use in other Western countries, local medical authorities have issued a warning to hospitals and GPs in the region to avoid prescribing it for UK, USA and Scandinavian patients.
Last August, the Olive Press's investigation of a number of expat deaths and near-deaths attributed to the regularly prescribed painkiller included evidence provided by local doctors, but the medical authority refused to take the revelations seriously. According to del Campo, none of the bereaved friends and partners knew how to report their concerns, meaning doctors weren't alerted to the issue. In addition, Spaniards don't usually read expat media publications. Her decision to investigate was triggered by the death after being prescribed the drug from sepsis and necrotizing fasciitis of an Irish expat she'd been working with.
Early on, she noted many hospitals across the Costa Blanca region had been treating Irish and British patients for sepsis. Reading their notes, she discovered all had been prescribed Nolotil. The drug's manufacturer's lists of side effects does include sepsis, necrotizing fasciitis and agranulocytosis, but claim the often fatal conditions are vary rare side effects only occurring once in every 10,000. Del Campo's research has been taken seriously by Valencia's Pharmacovigilance drug safety organisation, with government bodies now conducting a massive nationwide study of the drug and its effects, taking into account possible genetic differentials between Spaniards, Scandinavians and Britons.