State pension possibilities for freelancing expats in the Netherlands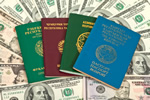 The Netherlands is fast becoming a first choice destination for freelancing expats, but many don't appreciate the fact that they've rights to social security and even a pension.
Every expat living and working in the Netherlands is covered by the country's social security network, including its pension provisions for the individual and their next of kin. For long-stay expats who've been living in the country since 15 years of age for 50 years, full benefits at the retirement age of 66 are conferred. At present, the old age pension is set at 15,296 euros for a single person. If an expatriate has arrived in the Netherlands later in life, reduced coverage of his or her pension is the result, but voluntary contributions can get the sum up to near normal.
In the same manner, expats who leave the country to work in other overseas destinations may, under certain conditions, prolong their coverage in the Netherlands. The next of kin pension is paid when a partner dies, and is a modest amount payable until retirement kicks in. The exact amount paid is dependent on income, and criteria are relatively strict. Freelancing expats should make sure they draw up a contractual agreement to be signed by their clients stating exactly who is responsible for contributions to unemployment and welfare benefits.
In general, freelancers don't have employment contracts, meaning they're not covered by corporate pension plans. To avoid a shortfall of ready cash in retirement, freelancers are urged to take out some form of private pension. The good news is that private pension contributions can be set against taxable income at an amount determined annually. Recently, the EU Commission brought in a PEP for Expats scheme, which may develop into private annuities transferable between EU member states by EU citizens.