Expat climate scientists flocking to France after Macron offer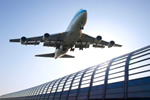 Following President Macron's offer of financial support to climate scientists prepared to emigrate to France, expat professionals in the field have been flocking to apply.
Macron's offer came last year as an answer to Trump's controversial withdrawal from the Paris climate accord, and was launched as part of the French president's Make Our Planet Great Again strategy. As a result, climate change professionals are deciding to move to France rather than taking on positions with NASA or other USA research centres. Germany has also announced it is to join with the French initiative and contribute a further €17 million to Macron's €69 million support fund.
Macron's offer initially attracted around 11,000 climate scientists happy to cross the USA off their wish-lists and join the pro-earth initiative. However, the offer has also stimulated American expat professionals in the field to return to the USA and fight for the planet on their home ground. Either way, it's good news for the earth and bad news for Trump.
For climate researcher Daniel Rothenburg, presently employed as a post-doctoral university research associate, Macron's offer seemed a great opportunity. He's applied for French funding to study the interaction of clouds with pollution and its effect on cooling the planet. He'd been planning to go into industry due to a lack of funding for younger scientists in the USA, but is more than happy with the chance of French funding.
However, for American marine conservation scientist Elizabeth Madin, at present working in Australia on the problem of human impact on coral reefs, it's another story. Although she believes Macron's strategy and the scientists who're joining in both make important statements, she, her scientist husband and their children are going home, as the USA now needs science-based researchers into the environment and climate change more than ever. The family is heading for Hawaii, having secured two faculty positions at the university, and she's hoping they can engage with social and the mainstream media as well as with non-science audiences to increase awareness of environmental issues.