Saudi Arabia launches major job creation strategy for expats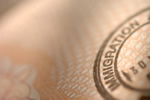 As part of a major job creation drive, Saudi Arabia is to open up some 210,000 positions to expat workers.
According to Saudi's General Authority for Statistics (GaStat), the Kingdom will create over 350,000 new jobs in the near future. Around 140,000 will go to Saudi citizens, with the remainder earmarked for foreign workers in the hospitality, restaurant, trade and construction sectors. Also slated for an increase in available expat jobs are the health and social work, scientific, vocational, agriculture and industry sectors. The plan is expected to be good news for both Saudi and expat job-seekers and will include jobs for Saudi women, 670,000 of whom are believed to be seeking employment.
At the present time, around 50 per cent of unemployed Saudi job seekers have university degrees, a fact which is causing resentment against the number of expat employees in the Kingdom. Sector restrictions and new fees for employers of expat workers are expected to encourage employment of Saudi nationals, thus reducing the kingdom's dependence on an estimated 11 million expat workers. Some 34 per cent of Saudi job seekers are between the ages of 25 and 29 years.
At the same time, official figures showed at least 270,000 expatriates leaving the Kingdom since the beginning of 2018, bringing the total of those quitting over the past 18 months to 811,000. In addition, an announcement by the Interior Ministry showed over 900,000 arrests of minorities accused of violations of border security and residency laws. Whilst it's not clear how many were registered as workers in the Kingdom, nor whether those arrested were sent back across various borders, it would seem number-crunching might be helpful in determining exactly how many low-waged workers are actually needed to sustain the kingdom's economy.