UAE shelters bracing themselves for summer rush of abandoned dogs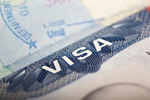 Animal welfare groups in the UAE are fearing a huge increase in abandoned pets as expats head for their home countries to avoid the scorching summer heat.
A growing number of expats are either leaving the emirates for good or temporarily returning to their home countries to avoid the searing desert heat of the UAE summer. It's bad news for animal welfare groups, who've already seen a noticeable increase in the numbers of abandoned pets left to fend for themselves or die in the desert. According to one expat volunteer who's given of her time and love for seven years to date, five years ago virtually no abandoned dogs were seen but nowadays it seems it's acceptable to simply dump them and leave.
Expat workers living in accommodation areas have been taking care of abandoned cats and dogs, spending out of their own meagre wages to feed them or sharing their own meals. The same volunteer told local media the shelters don't have enough space for all of the dogs and cats due to the increase in the numbers of abandoned pets. Rescue groups are recovering up to 20 dogs at a time, with more being brought in, but she can't understand why expats going home for a summer holiday could just leave their pets to fend for themselves.
One local owner of a pet care business believes those who abandon their dogs should be reported to the relevant ministry and charged with animal neglect. If a rescued, microchipped dog is traced back to its owner once he or she returns from overseas, she says, they should be prosecuted as there's simply no excuse for leaving your dog to die on the streets. Her shelter received five microchipped dogs last week, but their owners couldn't be contacted as their phones were switched off.
Animal Action UAE owner Natalie Stones told reporters she's getting appeals for help from expats desperate for foster homes for their pets. She added many are leaving permanently due to cost of living increases, and can't afford to take their dogs with them. Perhaps an adoption appeal to newly arrived expats who're used to having dogs in their lives would help but, as in so many other expat destinations, animal shelters are short of money and time to educate residents on how to properly care for their pets.