Turkey opening up as an expat property investment destination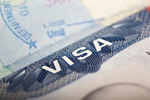 If you're looking for a retirement or holiday home location outside the usual European coastal resorts, Turkey's top-rated visitor destination of Kusadasi might well fit your bill.
Apart from the fact that the popular tourist town is set close by Turkey's most famous visitor draw, the ancient city and UNESCO World Heritage Site of Ephesus, Kusadasi ticks the majority of must-have boxes, especially for those seeking a sunny, uncomplicated, inexpensive lifestyle. It's famed for its status in the world of cruise ship destinations, but there's far more to the city than tourist hordes and very large boats! .
Modernisation of the city's infrastructure and real estate market have resulted in increased expat interest in its property options, especially from retirees looking for affordable homes and a multi-cultural ambience. Formerly, Irish holidaymakers made up most of its expatriate numbers, but diversification is now attracting long-term residents from across Europe and beyond. The city's historic landmarks include the stone-walled caravanserai in use for a millennium as a stop on the famous Silk Road from China, and wild boar can still be seen in the lush, green, Dilek National Park. There's now a sizeable expat community, with English as well as other tongues widely spoken.
The hub of everyday life in Kusadasi is its central seafront, fish market and main street, lined with restaurants, coffee shops and stalls selling local goods. Over the past 15 years, the real estate market has changed out of all recognition due to the development of attractive apartment complexes and villas set in pretty grounds. Prices are still low in comparison with those in Turkey's capital, giving not only a comfortable lifestyle but also a capital investment. Property is priced in Turkish lira, with the present-day exchange rate favourable to overseas buyers. Average prices for brand new condos with mod-cons and features start at around £60,000, and luxury villas with landscaped gardens and pools can be had from £100,000. Believe it or not, Turkish property can now be purchased using bitcoins!