Dublin beats London as best expat city but for how long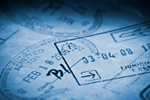 A reliable quality of living survey has placed the Irish capital of Dublin ahead of Belfast, Edinburgh and London, at least for now.
In spite of Dublin's ongoing housing crisis, the Irish Republic capital ranks first against the three regional capitals of London, Belfast and Edinburgh. Dublin's score was 34th, as against London's at 41st, Edinburgh's at 46th and Belfast's 68th, and the Irish capital also scored higher than Rome, Paris, Lisbon and Madrid.
The survey is useful for multinational corporations' expat decisions as it assesses political stability, housing and environmental concerns as well as lifestyle and living conditions. Dublin's political environment was considered stable, air quality was at acceptable levels and the socio-cultural environment was strong, giving the city positive qualities suitable for international business relocation for professionals and their families.
However, Brexit's effect on the Irish economy wasn't factored in, and may turn success to failure in the coming years if the border issue isn't resolved. In addition, a survey published earlier this week suggests a hard Brexit would have major effects on inflation, especially of foodstuffs, most of which are imported. The study, conducted by the Economic and Social Research Institute, revealed price rises could well add as much as 1,400 euros a year to the cost of running a household, with lower income families the hardest hit.
Trade barriers and their impact on retail prices were examined, using a database of some 4,500 products sourced in the UK and imported into the republic. A hard Brexit would result in 30 per cent increases in cereal and bread prices, with tea, coffee, meat, sugar and other staples rising by the same amount and cheese, milk and eggs seeing increases of least 46 per cent.
The study's conclusions did not take into account the possibility of import tariffs, considering just the costs of new regulations, custom controls and other unspecified charges, with a hard Brexit including WTO tariffs increasing inflation still further. The knock on effect for multinational corporations attempting to attract the brightest and best to their bases in Ireland will mean considerable increases in salaries and other expenses.