New Zealand bans property sales to mega wealthy expat investors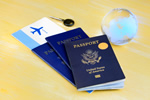 In a surprise turn-around, the New Zealand government is expected to ban all real estate sales to expat billionaire investors.
The ultra-rich aren't at all happy about the new ban prohibiting them from purchasing overseas boltholes, and aren't shy about making their views known. Californian billionaire Ric Kayne has issued a warning to the New Zealand authorities that the action will turn away wealthy investors and harm the country's reputation. Kayne is the developer of an exclusive Kiwi golf course and was hoping to extend his investments into the country's luxury property market.
The billionaire is one of a number of mega-rich businessmen who believe the potential ban may have consequences and are seeking amendments to the draft of the new law as a result. Should amendments not be available, they're determined to have the bill thrown out in its current form. In a submission to a Kiwi parliamentary committee, Kayne stated his and his group's vision for their contributions to the New Zealand economy has been thrown into disarray by the move. He added the new law will impact the group personally as they'd discovered the country and were prepared to spend a fortune enhancing, preserving and protecting it.
However, the recently elected Labour-led government gave the nation a pledge to deal with the housing crisis by introducing a number of measures to cool the raging property bubble. Although data suggests purchases by the mega-rich don't impact the affordable housing market, media reports about farms and mansion being sold to expat non-residents has caused resentment within the electorate. Over the past decade, immigration to New Zealand has soared, as has the housing market, with average house prices rising over 60 per cent during the period and homes in the capital appreciating by 100 per cent. First time buyers are now excluded and rentals have also soared leaving those on basic salaries literally homeless.
New Zealand finance minister Grant Robinson told the media the country welcomes investment from overseas but must provide starter homes to its citizens as a priority. Another millionaire businessman, Elon Edgar, also believes the new law will act against the country's reputation as it's set to restrict the benefits of overseas persons' contributions. Edgar gave examples of businessmen spending massive sums on land purchase, and CEO of New Zealand based Cooper and Co Matthew Cockram also believes the law should be scrapped. The company, owned by a millionaire property investor, is now constructing a luxury lifestyle development and vineyard in one of New Zealand's most picturesque locations. Basically, the row is just another case of 'it's all about the money'.