Britain now far less popular with EU expat professionals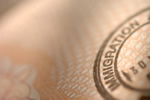 The Brexit effect has pushed the UK well down the list of the most popular destinations for expat professionals looking to relocate.
For the first time, the UK is no longer in the top six best locations for talented expats looking to find jobs. According to a recent survey of over 10,000 professionals, Brexit is already damaging the UK's economic future. Six years ago, the UK shared second place in the index, but since the referendum it's been topped by Spain, Canada, Germany, Australia and Switzerland, with the USA in first place despite the Trump presidency's hits on visa rules.
The study was aimed at Europeans planning to relocate for work purposes, with 25 per cent of respondents choosing the US as one of their top three chosen destinations. Globally, the US held on to its top rank, although its proportion of voters fell to 30 percent from 34 per cent last year. The weakened pound and a slowdown in investment for business were two reasons for the UK's fall in popularity.
Reasons to stick with the American dream of the perfect job included the fact that, in spite of its present political problems, it rates as number one in the world for its booming economy. It's still, for many, the land of opportunity. German expats are certain the USA offers a better and larger choice of job opportunities than in their home country, as well as the chance to achieve career goals far faster than in Europe. One German graduate in New York said personal skills are important for promotion, whilst in Germany it's how long you've been with a company that counts. She's planning to stay in the US if possible and hasn't been affected by Trump's policies, but she's witnessed a good number of demonstrations and protests.
Another survey result shows young European professionals nowadays are shying away from relocating overseas as they've decided on other priorities such as house purchase or starting a family. Salary, it seems, isn't the most important factor in the decision to emigrate, with former extras such as quality and availability of property, international schools, available childcare and favourable rates of income tax more important than in previous years.