Spanish dog rescue centre in crisis due to founders death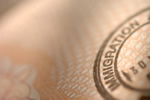 Albacete's Hope for Podencos dog shelter may be forced to close due to the death of its founder and main benefactor.
Many British expat dog-lovers heading for Spain find themselves involved with a local shelter once they've settled in, with the shelters welcoming volunteers as well as donations of dog food and cash to allow their work with rehoming and caring for strays to continue.
The heartbreaking death of Suzanah Stacey, founder of Albacete's Hope for Podencos refuge for around 40 abandoned hunting dogs means the shelter is in grave danger of closing due to Suzannah's funds being tied up in probate. As with many other dog shelters in Spain, Hope for Podencos is an established charity, managed on a daily basis by live-in co-founders Steve and Irene Allen. It's now in the position of having to appeal for donations in order to keep the shelter running until probate is granted.
Should enough money not be forthcoming, the 40 abandoned dogs as well as Steve and Irene will be literally homeless. Having sold her UK house last year in order to fund the new shelter last November, Suzannah hadn't yet been able to finalise all the bureaucratic paperwork to secure the money for the centre after her death. Sadly, she passed away suddenly from an aneurysm on 23rd January, leaving the entire operation without available funds.
Co-founder Irene explained the entire sum must be raised again in order to secure the centre, adding it's the dogs' only home as well as hers and her husband's. She added the timeframe for completing the paperwork is short, and the property's owner is demanding the balance be paid very soon. Unfortunately, Suzannah's UK will hadn't yet been changed to benefit the centre, so no money will arrive from the UK.
Irene and her husband are determined to fight for as long as they can to save the centre as a memorial to its founder, and they're hoping its 9,355 Facebook followers will donate enough to keep it going until the legalities are sorted out. Podencos are one of the most abused dog breeds anywhere in the world, and are usually killed by their owners after the hunting season is over. Literally tens of thousands are disposed of in Spain every year as it's more expensive to feed them than to buy new dogs when the next hunting season opens.