Cambodian capital Phnom Penh looks to establish medical tourism hub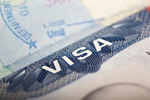 Cambodia is becoming increasingly popular as a retirement and small business hub, but older expats are worried about the lack of reliable medical services.
For would-be expats sick and tired of the increasing commercialisation of many formerly attractive retirement destinations, Cambodia is the new kid on the block for its simplicity, traditional lifestyles and beautiful countryside. The cost of living is lower than in neighbouring Thailand, and the Cambodians are reputed to be more welcoming to foreigners than are the Thais nowadays.
One of the few downsides of life in Cambodia is the lack of adequate healthcare facilities, especially in the smaller cities and rural areas. Should expats fall ill, they're invariably advised to take a flight to Bangkok and register with one of the expensive private hospitals scattered across the city. What isn't mentioned is that, even in Bangkok, finding Western style medical expertise is something of a lottery, and prices, although lower than in the UK and USA, are rising steadily as they're strongly linked to medical tourism.
The good news for those already living in Cambodia is that Phnom Penh is slated to get a new private medical centre as a start to the city's ambitions to become yet another medical tourism hub. Two developers have joined hands with a Bangkok-based healthcare consultancy in a bid to launch a private hospital within the Bridge luxury condo complex. The facility will occupy an entire floor of the building, will be staffed by medical professionals from the USA, Singapore and Thailand and is due to open later this year.
Given that its aim is to attract medical tourists from Laos, China and Taiwan, it's not certain whether the English language will be prioritised. Should the site do well, expansions into Siem Reap and Sihanoukville will take place over the next two years. At worst, it may attract a few English-speaking expats already in Cambodia, and at best it will save the cost of flights to Bangkok and the ever-rising cost of private medical treatment in that city.