New Vietnamese draft internet law threatens unrestricted social media access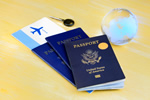 A draft law now under consideration by the Vietnamese parliament may end unrestricted access to social media and other popular websites.
The proposed legislation is being touted as a defence against violation of the country's cyber security by terrorists and other undesirables, but is likely to end access from Vietnam to Google, Skype, Facebook, Uber and many other websites popular with nationals and expats alike. If passed, the law will force social media and email provider companies to open representative offices in Vietnam, obtain operating licenses and operate servers within the country. In addition, personal details of all Vietnamese users must be stored at the new data centres.
Companies which refuse to obey the law will be prohibited from operating inside Vietnam's borders, with their loss striking heavy blows on businesses as well as individuals. One marketing expert believes the legislation, if passed, will erect a barrier between the country and its internet users, thus isolating them from advances of communication technologies across the world. In addition, the widely popular provision of cloud storage involving data storage spread over multiple servers in many different locations would become impossible to access should major internet companies decline to play ball with Vietnamese lawmakers.
Vietnam has some 64 million Facebook users, ranking seventh in the entire world for its massive social media user base. The developing country accounts for three per cent of Facebook's global user base, according to research by a leading social media advertising and marketing agency. Almost all Vietnam's 50 million or so internet users log on to at least one Google service, but not one major international social media giant has premises in the country, relying on offices elsewhere to manage Vietnamese user data.
FPT Telecom's vice-chief of communications Bui Viet Hien Nhi admits opening data centres in the country would be difficult, and wouldn't be a popular move for international social media companies. She believes the move may well be necessary in order to control and limit risks to information security and trade fraud. One Ho Chi Minh city lawyer believes local internet users as well as expats involved in internet-bases businesses will find a way to access their favourite sites, should providers be banned from operating in the country. One thing's certain - expat entrepreneurs attracted to Vietnam might well change their minds and decide to settle elsewhere should the law be passed.