Expats in the Netherlands feeling the financial strain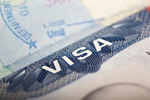 The Netherlands is a popular destination for expat professionals as well as entrepreneurs, but soaring costs of housing and problems with getting children into international schools are causing difficulties.
According to a recent survey, the international expat community in the Netherlands is suffering two key problems – increasing housing costs and the integration of expat children into international education facilities. Authors of the survey, the International Community Advisory Panel (ICAP), have suggested the expat community may need more help from the Dutch government on both issues.
Nowadays, the Netherlands and especially its larger cities is an expensive place for relocating expats as well as for Dutch nationals. House prices in Amsterdam are soaring and have recently hit levels not seen since the 2008 financial crisis.The vast majority of expats, according to the survey, are being forced to pay far more than they can afford for rental accommodation, and few can afford to buy their own homes.
Most respondents stated they'd allowed €1,500 a month for housing, but were forced to pay more to get suitable accommodation. Expats are being blamed in the Dutch media for causing the surge in rental prices, with those sympathetic to expats' plights reminding reporters it's greedy landlords who set the prices, not the expat tenants themselves.
The second major problem, experienced by incoming expatriates with families, is the cost of international education for their kids. Almost a quarter of those surveyed said they had a child or children in an international school, and were struggling to meet the payments. According to ICAP board member Deborah Valentine, one solution would be to force the less pricey international schools to cater more efficiently to expat children, thus improving their chances of integration into Dutch society.
The result of the survey was that the Dutch government needs to do more to help its newly-arrived expatriates fit into the country's systems. Many foreign workers are missing out on generous schooling and housing packages from their employers, meaning government assistance is crucial in the effort to get the best out of incoming expat talent.