FCA survey shows many pension savers don?t understand the product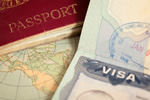 According to a Financial Conduct Agency survey, 25 per cent of retirement savers who've accessed their defined contribution pensions have no idea how they did it.
The FCA's research was carried out with 13,000 respondents, with the intent of examining public attitudes towards the financial service sector. The survey concentrated on attitudes and behaviour towards pension accumulation and decumulation, with results varying between those who'd deliberately taken a decision and those who'd just gone along with suggestions they'd received.
One in three of every 10 persons had purchased an annuity some time in the past two years, whilst one in every five had bought into an income drawdown arrangement. Only one in every six had taken their entire pension in one go. However, 25 per cent of respondents said they were in receipt of an income from their pension or had taken a lump sum in cash, but had absolutely no idea how the process actually worked.
Unsurprisingly, the survey found a number of areas in which the public seems to be either unclear or totally confused about how the pension system works. Worryingly, 13 per cent of the UK's population admitted they were paying in to a pension, but had no idea whether it was a defined benefit scheme or a defined contribution scheme. In addition, 10 per cent of Britons between the ages of 55 and 64 believed income drawdown was a guaranteed income for life – it isn't.
Just 42 per cent were aware drawdowns from a retirement fund remaining invested to provide income could mean a risk of the fund's value dropping. Only 51 percent realised a single life annuity would give an income guaranteed for life, with one in every seven persons between 55 and 64 years of age believing the value of the find could fluctuate. The final figure says it all – only six per cent of those surveyed had taken regulated advice over the past year, indicating the state of financial advice being given leaves a lot to be desired.
For would-be expats planning an overseas retirement and who've invested in pension savings plans, it's essential to get qualified, personalised advice from a registered IFA specialising in expat-linked finance before leaving the UK. Such guidance whilst still under the umbrella of the FCA's consumer protection can ensure no nasty shocks are forthcoming once you're in a foreign country. Trusting to an advisor in your expat community, however well recommended, is not the best idea.