Netherlands annual Expat Fair helps new arrivals settle in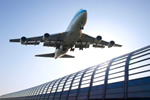 Emigrating has its problems for new arrivals, with one of the most trying the need to create a new lifestyle within the local as well as the expat community.
The first years in the new host country present all kinds of practical and emotional problems for expats, from finding accommodation and adjusting to unfamiliar cultural norms to immigration, tax difficulties and making connections within the community. The Amsterdam 'I'm not a Tourist' annual fair helps both new arrivals and established expats to get the best out of their lives overseas.
Organised by Expatica, the fair is packed with good advice, booths offering cultural information, workshops on everything from writing to chocolate-making and much more. It's aimed at the entire expat community, from those just off the plane to old hands, with everyone able to find something interesting and helpful.
The cultural events are the most fun, and include tastings of delicious Dutch recipes as well as music and stage performances. More serious stuff such as opening a bank account, starting a business and finding a school or uni for your kids are all covered, with information the key,
Now in its 11th year, the fair is a brilliant concept but is, unfortunately for expats living elsewhere, the only one of its kind. Given the broad scope of expat destinations in this shrinking world, a similar event would be much appreciated in other European hotspots as well as in the many culturally-unique Asian expat havens beloved by retirees.