China eases visa regulations for foreigners with families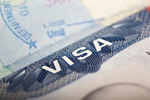 China's immigration department is hoping to attract more overseas talent via the easing of visa regulations to allow immigrants to join relatives already in the country.
Starting 1 September, four new visa categories have been introduced by the Chinese government. The premier expat visa is the R visa, aimed at highly qualified and skilled professionals with more than five years' working experience in their fields, with applicants of this calibre at present in short supply.
Would-be expats applying under this scheme will benefit from a six-week processing time, an improvement on the normal two-month period for the standard Z work visa. Overseas students looking to study in China will need to apply for the X1 visa, while family members of permanent residents or Chinese citizens should go for the Q1 visa.
Full bilingual versions of the new visas and their requirements are found on the updated version of the Exit and Entry Administration Law of China paper. The visas are valid for periods ranging between 180 days and five full years.
The changes and added visas would suggest that professionals and expat entrepreneurs are more welcome in China than ever before, in spite of mixed messages issued in the past on the need for overseas talent. A further concession of importance to expats already working long-term in the Middle Kingdom is the S1 visa, aimed at spouses, children, parents and parents-in-law.
According to Gary Chodorow, an immigration lawyer based in Beijing, the need for top-rated talent in certain specific fields is acute. However, he adds, rules on procedure, requirements and qualifications are not yet set in stone, so the effect of the new visa categories remains to be seen.