Irish Medical Council to entice migrant doctors back home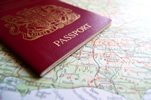 Faced with losing a high proportion of qualified medical professionals to emigration, Irish government medical organisations will study ways to attract migrants back.
A team collaboration between the Doctor Emigration Project's researchers, the HSE and the Medical Council will examine inducements aimed at bringing back many recent migrants. The moves, if successful, will safeguard plans for the modernisation of the state's health service.
The team is to be funded by the Health Research Board and will focus on the importance of fully-qualified health professionals in the delivery of a first-world health service. The recent implementation of two reports has resulted in the training of enough doctors to meet future demand in the sector, but large-scale emigration of postgraduate professionals has led to an increase in the number of foreign doctors working in Irish hospitals.
The government and heath service officials are concerned about the waste of dwindling public funds and the threat to the provision of a 21st-century health service caused by overseas recruitment. The investigation will be headed up by Prof Ruairi Brugha, whose team will determine the potential numbers of migrant doctors and their reasons for leaving over the next two years.
The team will also analyse which medical specialities are likely to be the worst affected and at which point in their careers doctors are likely to emigrate. Also discussed will be measures to encourage health professionals to stay and incentives for those already overseas to return to Ireland.