Survey confirms emigration of hundreds of thousands of Irish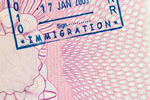 According to a recent survey, over 25 per cent of all households in the Republic of Ireland have lost a close family member through migration over the last four years.
The survey, commissioned by the National Youth Council of Ireland, confirms that migration is seen by a huge number of Irish adults as the only way to get ahead in their chosen careers. Of the 300,000 migrants since 2009, almost half were between the ages of 15 and 24 and half of those surveyed between 18 and 24 were considering emigrating.
The problem of finding a suitable job in the home country is acute for new graduates, many of whom are responding to the plethora of overseas jobs fairs pushing a better lifestyle and higher wages. It's not just graduates who are leaving, with the survey showing that almost half of those between 25 and 24 are likely to leave the country.
In the next age group between 25 and 34, the result was the same, with almost half considering a new life overseas, as are 25 per cent of those aged between 35 and 54. Australia, Canada and New Zealand's restructured skills list visas are attracting a following, especially in the medical profession, engineering and the construction sector, with jobs easily available, salaries higher than in the home country and career development a plus point.
The National Youth Council represents over 50 youth organisations and is lobbying the government to bring in a strategy for would-be migrants. According to its spokesperson, the government should appoint a dedicated minister both for emigration policy and for Irish migrants overseas.