Switzerland to introduce controversial EU immigration caps for a year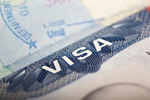 An announcement that the Swiss government will limit immigration numbers from a further 17 EU states for a year is causing controversy and criticism from Brussels.
Switzerland, not an EU member itself, already limits migrant entry from eight eastern and central EU states and will put immigration caps in place for another 17 EU states for at least a year, staring on 1 May. In addition, the government will continue curbing migration from Romania and Bulgaria.
The new quotas have already resulted in criticism from Brussels, as Switzerland is a signatory to the 1999 freedom of movement laws. Concern in the country over a growing influx of job-seekers from less wealthy EU member states has led to the government enacting a safeguard clause to limit the numbers of migrants.
From 1 May, long-term residence permits issues to applicants from Hungary, Estonia, Poland, Latvia, Lithuania, Slovakia, the Czech Republic and Slovenia will be limited to 2,180. From the same date, permits issued to applicants from the 17 longer-established EU member states will be capped at 53,700 for the year.
Romanian and Bulgarian migration is strictly limited, and will continue to be so for the foreseeable future. EU foreign policy minister Catherine Ashton stated the quotas disregarded the benefits to EU citizens of free mobility.
A majority of immigrants to Switzerland are from Italy, Portugal, Spain and Germany, all traditional EU members. Switzerland's right wing Peoples Party and the Green Liberal Party both state that immigration is at totally unsustainable levels, with arrivals exceeding those leaving at a rate of 80,000 a year.