Middle Eastern and North African companies increase expat hiring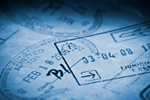 Expat job opportunities in the Middle East and North Africa are due to increase in 2013 as multinational private companies seek more overseas talent.
The next three months are expected to see a considerable increase in jobs offered at the junior executive, executive and coordinator levels, giving a chance for new graduates as well as more experienced workers to work in the region. First-time job seekers will find a more open field in all work sectors across a range of industries. and the trend is expected to continue throughout the year.
Regionally, business management, engineering, computer science and commerce are the most popular qualifications with employers, and the ability to communicate in Arabic as well as English is a bonus as is evidence of being a team player. Job experience in sales, marketing, computer skills and team management is also highly regarded.
As regards the most popular expat regions in the Middle East, a recent survey saw the United Arab Emirates top the list, with Qatar in second place followed by Saudi Arabia. Banking, finance and telecommunications are attracting and keeping top expat talent according to the survey, with oil, gas, the petrochemical industry and construction also popular with expat workers.