Irish research threatened by emigration due to controls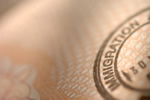 Promising young scientists are being forced to emigrate to further their careers due to the Irish government's approach to state-sponsored research.
The Irish government's funding body, Science Foundation Ireland, (SFI) is demanding that State-sponsored research be aimed at returns in the social or economic sectors to be eligible for state funding. The foundation's eight-year blueprint, Agenda 2020, has angered prominent scientists working in 'blue skies' research in exploratory fields.
The scientists' concerns that disciplines not guaranteeing a commercial payback will not be supported in future was well expressed by Trinity College astrophysicist Dr Peter Gallagher in an interview for the Irish Times. Dr Gallagher said that the foundation's stance is already damaging science in that it is fragmenting the research community.
The reality, according to Irish Research Staff Association head Dr John Walsh, is that research scientists are already leaving the country to take up jobs overseas as there is no longer any real prospect of career development in the Irish system. Dr Walsh added that it remains to be seen whether Agenda 2020 results in a reduced flow of highly qualified researchers out of Ireland and an increase in international researchers entering the country.
University College astrophysicist Prof Lorraine Hanlon stated Agenda 2020 held no surprises and plenty of disappointments, calling it a short-sighted, cynical proposal with a lack of long-term view. Prof Tom Ray from the Dublin Institute of Advanced Studies said the government pushes the study of particle physics and astronomy to would-be students, then refuses to fund research as it's not immediately commercial .
The Irish Stem Cell Foundation's Dr Stephen Sullivan believes that, although a commercial return for grants is understandable, the nature of research is unpredictable, with varying results. Spokesman for SFI, Prof Mark Ferguson, linked research with impact, adding that commercialising research discoveries would build exports, innovation and enterprise.