Language - Emigrating to New Zealand
This is the category page for all Language related articles within the emigrating to New Zealand emigration guide here on emigrate.co.uk...
An Introduction To New Zealand English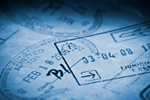 Interestingly, the New Zealand version of the English language is one of the newest varieties of the language on the planet, having only been developed over the last 150 years. The many influences on the language which have given it its present form range from Scottish, southern English, Irish and Australian English with an exotic add-on via...
English Language Schools In New Zealand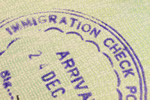 Over the past few years, New Zealand has become a hub for English Language tuition, with a large number of specialist schools opening across the country and offering courses at every level, including the world-recognised IELTS grades. TOEFL, TOEIC, university and high school preparation courses, degrees and diplomas as well as general...
New Zealand Proficiency Tests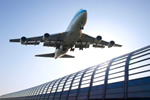 The English language qualification most often required by New Zealand's immigration authority is the International English Language Testing System (IELTS), recognised worldwide by most governments as the standard for immigration, work permits and higher education for its thoroughness and excellence. IELTS courses are offered by most New...