Gastronomy In New Zealand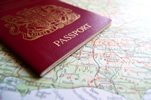 Gastronomy In New Zealand
The cuisine of New Zealand reflects the primarily agricultural component of this island nation, and is based on fresh, locally grown seasonal foods in a unique manner rare in first-world countries nowadays. In many ways, it's similar to Australian gastronomy, with the major influences on its British-based cuisine arriving from the Mediterranean and Pacific Rim countries. A Maori influence also exists and, since migrants began to arrive from Asia and India, ethnic foods from these areas have become popular.
Sweet potatoes and taro were brought to the islands by the original Polynesian settlers and are still used today, and the traditional Maori hangi, an earth oven in which parcels of food wrapped in leaves were placed, is still in use for tourist feasts as well as traditional occasion tribal meals. When the first European migrants arrived, they, too, brought favourite foodstuffs along, introducing potatoes, pork, sugar, wheat, pumpkins and various fruits. All were quickly assimilated into the local cuisine and grew well in the fertile soil.
Amongst traditional Maori recipes are the 'boil-up', a mix of potatoes, pork, sweet potatoes and dumplings, and 'pork and puha' – sow thistle and pork - both of which are prepared using 19th century British methods of cooking. The majority of early Pakeha migrants came from Scotland, bringing with them their culinary traditions and favourite recipes, many of which comprised sweet, sugary baked foods such as cakes, muffins and scones.
The strong Caucasian influence in New Zealand cuisine survived almost intact through the last century, with foreign foods poorly regarded. However, by the 1960s, air travel became more affordable, with many Kiwis travelling to the UK and coming into contact with Indian and Chinese restaurants and the New British cuisine. Soon afterwards, culinary adventures such as beef bourguignon and spaghetti Bolognese began to be adopted into Kiwi cuisine.
Nowadays, many New Zealand cities are fully equipped with their fair share of popular ethnic eateries, mostly offering various Asian cuisines, due to the large number of Asian immigrants to the country over the last 30 years. Thai, Malay, Japanese, regional Chinese and Indian and other varieties of ethnic restaurants have spurred the appreciation and enjoyment of foreign foods and their acceptance into mainstream New Zealand cuisine. Formerly unavailable ingredients are now regularly imported or even grown locally if conditions are right, and healthy Southeast Asian and Mediterranean dishes are increasingly popular.