Living - Emigrating to New Zealand
This is the category page for all Living related articles within the emigrating to New Zealand emigration guide here on emigrate.co.uk...
Climate In New Zealand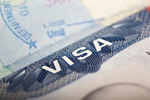 Due to the 1,600km combined length of the two islands, their varied topography and the country's location a distance from the Equator, New Zealand climate is extremely variable across both land masses. Classified as cool temperate, warm temperate and sub-tropical dependent on location and with a strong maritime influence, the variation in...
Cost Of Living In New Zealand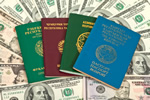 Given the enjoyable lifestyle in New Zealand, the cost of living gives value for money in all sectors and regions. Auckland is the most expensive city for housing and general costs, but wages here are at a higher rate than in the rest of New Zealand, balancing out the increased cost of living. Basically the further south you go, the less you...
House Hunting In New Zealand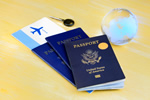 On arrival in New Zealand, your first decision unless you're already employed will be exactly where to live in the country. From vibrant cities such as Auckland and Wellington to attractive rural and coastal towns or even remote villages, there's a wide choice of property from charming older homes to ultra-modern apartments. The majority of...
Job Hunting In New Zealand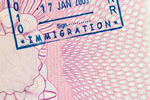 Finding a job in New Zealand once you've arrived is easier than in many other first-world countries due to the help and advice you can access via the immigration website and the helpful nature of Kiwis in general. Many new arrivals have found jobs in their field of expertise by word of mouth from a friendly neighbour. It's certainly true that...
Property In New Zealand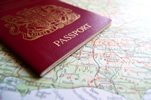 Whatever your personal lifestyle, there's a perfect property to suit you in New Zealand. The country has one of the highest ratios of home ownership to population in the world, with homes still affordable. Although prices fell after 2008, the housing market is in recovery and prices are beginning to ease upwards again, depending on location...
Telephone And Internet Services In New Zealand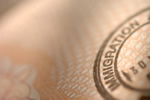 Fixed line and mobile telephone services across New Zealand are provided by Telecom New Zealand, with its subsidiary Xtra offering one of several broadband internet links. The company was privatised and sold to the American telecommunications companies Bell Atlantic and Ameritech in 1990, thus breaking its monopoly of the sector, although the...
The Kiwi Lifestyle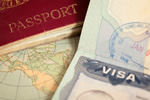 New Zealanders are known as 'Kiwis' after the famous flightless birds endemic to the islands and now an endangered species. The human 'Kiwis' are very proud of their country and its spectacular natural scenery, made famous in the 'Lord of the Rings' and Hobbit movies filmed on South Island. Standards of living here are high, and it's an...
Healthcare In New Zealand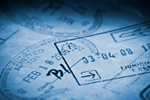 Originally operated as a fully-free service based on the UK's National Health Service, New Zealand's healthcare systems have undergone a massive shake-up over the last several decades. During the last 30 years, reforms to the system have introduced a public/private ethos including health insurance, particularly in the dental sector. Public...
Meeting People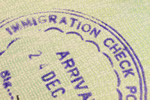 For those considering relocation to New Zealand, checking the online New Zealand expat forums for a period of time before leaving the home country is the best way to discover a means of making friends and creating a social network on arrival. It's also a good way to find tips on everything from where to live, how to integrate, what's hot and...