Business Legal Services And Costs In New Zealand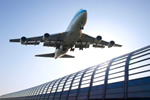 Business Legal Services And Costs In New Zealand
Whether you are planning a new business start-up as a self-employed entrepreneur, buying an established business or purchasing a franchise from a well-known brand name, there are legalities involved. As a new arrival in New Zealand, you are not expected to be aware of all the country's rules and regulations related to your situation, but you are expected to get it right!
Engaging a reliable specialist solicitor or law firm is the practical way forward and will ensure your timeline is followed as well as avoiding unpleasant surprises.
Compliance with health, safety and environmental laws, contractual or intellectual property issues, employment or staff regulations, local government laws and the minefield of company law are all best left to the professionals, as is legal representation in the case of disputes or problems.
A wide selection of law firms and individual local solicitors who know their way around their region's requirements are found all over the country. Many such specialise in company and employment law, with the friendliness of New Zealanders helping to establish a relationship of trust and reduce the stress levels of new business owners.
Unless the new business is of a considerable size large enough to employ its own legal representatives, outside lawyers are the answer. Costs are charged at an hourly basis, varying dependent on the status of each advisor and the location of law offices. Charges in Auckland and Wellington, the business hubs of the country, may well be higher than in other cites and almost certainly higher than on South Island. The legal industry in New Zealand is heavily regulated, with customer service high on the agenda.
Several associations for small and medium sized businesses (SMEs) are in operation in the country, giving support and advice to their members, including http://www.bizbuzz.co.nz, aimed at single owner and home-run businesses across the country. Auckland City Council's website, http://www.aucklandcity.govt.nz/, gives a comprehensive list of support organisations, and the Independent Business Foundation is also aimed at SMEs, guiding owners in ways to cut through the inevitable red tape which blights most business people's lives. Check their site at http://www.smallbusinesssummit.org.nz.
The New Zealand Law Society is the regulatory body for professional lawyers and is highly respected for its standards. Business owners consulting lawyers should request a clear indication of hourly charges, plus information on any extra services which may be needed.