Business Start-ups - Best Cities New Zealand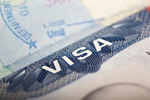 Business Start-ups - Best Cities New Zealand
For migrants and investors looking to start up a new business or buy an existing business or franchise, location is one of the most important issues to consider. Dependent on the nature of the business, plans for start-ups need to consider the potential customer base in the preferred area before any other issue, and those looking to purchase a franchise or existing business need to examine the potential for growth.
With the exception of agriculturally-based concerns, the preferred option in New Zealand is its cities, with Auckland and Wellington the best for retail, manufacturing and service businesses. Christchurch will hopefully have rebuilt its commercial centre by 2013, and may well be a focus for start-ups to replace the businesses destroyed by 2011's earthquakes.
Another option as regards the retail, leisure and service sectors are New Zealand's university cities, crammed with a younger crowd of students searching for fun activities and the latest in fashion, electronics and leisure opportunities. New start-ups with a flair for the exotic and different and an awareness of what's hot may be successful in Palmerston North, Hamilton and Dunedin as well as in Auckland, Wellington and Christchurch.
Organic and healthy food options are as big in New Zealand as they are in most other first-world countries, with New Zealand wines becoming world-famous nowadays. For immigrants seeking the country life allied with hard work, smallholdings are available in some of the country's most spectacular locations, allowing those with a bent for growing things to fulfil their dreams.
The leisure industry is huge here, with coastlines to die for, massive swathes of mountainous terrain, great plains and national parks. International tourism has peaked since the Lord of the Rings movie trilogy, mostly shot in South Island, was released, and immigrants with experience in the field may well be able to carve out a place for themselves by creating new and original ways to enjoy all the islands have to offer. It's the perfect chance to start a new business at the same time as glorying in the iconic beauties of the islands.