General - Emigrating to New Zealand
This is the category page for all General related articles within the emigrating to New Zealand emigration guide here on emigrate.co.uk...
The Immigration Criteria for New Zealand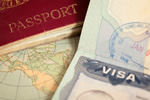 There are plenty of appealing reasons to choose New Zealand as the country you wish to emigrate to. The climate is excellent and the economy continues to grow. There are plenty of jobs here for immigrants which makes it very appealing for those who are looking for better opportunities to take advantage of. If you are considering a move to New...
Top Six Places To Emigrate To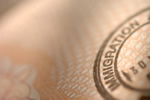 Making the decision to emigrate is not easy. You will essentially leave everything that you have ever known behind in order to live in a country that is relatively unfamiliar. Everyone has their own reasons for choosing to emigrate, whether it might be to secure better employment opportunities or just to try something new. There are...
Immigration New Zealand - Emigration Information - Emigrating to New Zealand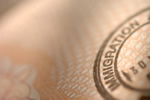 There are many options that you can choose from if you wish to work or live permanently in New Zealand. There are the Skilled Migrant, Work to Residence, Residence from Work and Employee of Relocating Company categories. Under the Skilled Migrant Category, you will need to possess the necessary qualifications, skills and experience sought...