Visas And Permits - Emigrating to New Zealand
This is the category page for all Visas And Permits related articles within the emigrating to New Zealand emigration guide here on emigrate.co.uk...
Visas For New Zealand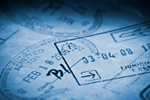 The New Zealand immigration service has a number of visa categories suitable for young persons' working holidays, skilled migration, temporary work permits and business migration into the country. Students may also apply for a visa which enables them to live and study in the country for a set period of time. There are also enablements for the...
Business And Long-stay Visas For New Zealand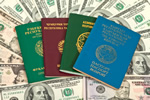 There are several options for business and long-stay visas offered by the New Zealand government, involving 'temporary' stays for several years or more and permanent stays linked to residency. Business visas fall into two categories – standard and plus, referred to as Investor 2 and Investor 1 categories. The categories are designed to...
New Zealand Citizenship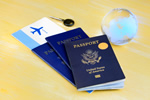 Permanent residence and citizenship have separate status in New Zealand, as permanent residence does not entitle the applicant to a New Zealand passport. In April 2006, the requirements for citizenship changed, with applicants now needing five years' residency in the country, dependent on when they arrived. The country allows dual...
New Zealand Visa Fees And Red Tape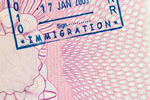 Fees for the various types of visas to enter New Zealand vary according to the applicant's country of citizenship as well as according to the visa itself. However the good news for prospective migrants is that the incomprehensible red tape requirements that are standard in many countries are kept to a minimum in New Zealand. Furthermore, for...
Permanent Residence In New Zealand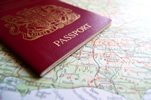 There are a number of ways to achieve permanent residence status in New Zealand, although most depend on temporary resident visas for up to three years after arrival. Basically, the following visas are all routes to permanent residence in the country. Full residence status entitles freedom to work, access to free healthcare, all study courses...
Privileges Per Nationality In New Zealand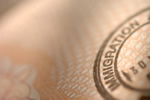 Although New Zealand's temporary and permanent entry and work requirements tend towards the stringent, there are various sectors of prospective migrants who are able to benefit from special conditions. These, however, are not necessarily nationality-based but include other groups as well. Chinese workers in specific trades, some...
Skilled Workers And The Points-based System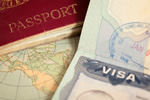 The Skilled Migrant category (SMC) offers professionals in required fields the opportunity to permanently live and work in New Zealand. Eligibility depends on a good knowledge of the English language, experience and qualifications, good health, good character and an age of 55 or under. The first step is to complete an Expression of Interest...