Money And Costs - Emigrating to New Zealand
This is the category page for all Money And Costs related articles within the emigrating to New Zealand emigration guide here on emigrate.co.uk...
Cost Of Leisure Pursuits In New Zealand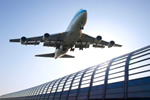 The majority of New Zealanders' favourite leisure pursuits are linked with their love of the great outdoors, typified by the glorious natural beauty of both the islands. 'Just being there' is often the main aim, whether it's lazing on a beach, enjoying water sports such as swimming, surfing and snorkelling or hiking, biking or walking in some...
Costs Of Schooling In New Zealand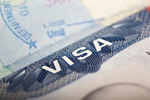 The cost of an excellent primary, secondary and tertiary education in New Zealand averages less than in many Western countries, mainly due to the high standards of most of the country's state-funded schools and the state funding of 25 per cent of the expenses of independent schools. It should be noted, however, that international students...
Getting On Your Feet In New Zealand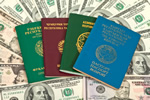 Once you've arrived and found secure, long-term lodgings, it's time to begin exploring and researching your new area. If you already have a job or are planning to look for work, your first enquiries will probably involve the transport network in your chosen area. If your location is in or around Auckland, you'll have plenty of transport...
Household Costs New Zealand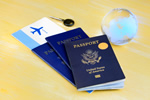 The cost of maintaining a household in New Zealand varies considerably between urban and rural locations and between North and South Island. Auckland and Wellington are the most expensive cities as regards accommodation costs and living expenses and, generally speaking, clothes and household equipment are in the same price range as in the UK....
Insurance And Healthcare Costs In New Zealand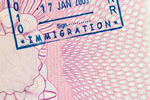 Wherever you live in this modern world, various insurances are necessary and, as in the case of car insurance and various business-related policies, occasionally compulsory. Insurance agents offer quotes, usually at better rates than those offered by banks and car sales companies, but it's advisable to compare a number of quotes before you...
Money Transfers To New Zealand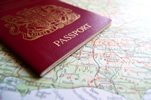 For those with bank accounts in both their country of origin and New Zealand, the transfer of funds is straightforward and fast, activated mostly by phone or online banking facilities. Due to fluctuations in currency exchange rates, many immigrants choose to route their transfers through specialised foreign exchange brokerage websites such as...
Moving And Shipping To New Zealand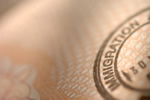 Costing out a permanent move to New Zealand can be tricky and take time, as many essentials such as the expense of shipping and insuring your household effects and personal goods can only be calculated through obtaining quotes from a number of companies. If you're transporting your pets as well, the same procedure is the best way forward,...
Opening A Bank Account In New Zealand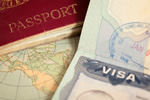 Banks in New Zealand offer a welcome to new customers, with the country's slightly less stringent money-laundering regulations making opening an account less of a stressful experience than in most Western countries. Migrants can set up an account from their country of origin or choose to wait until they arrive and are more settled. Most New...
Tax And Social Security New Zealand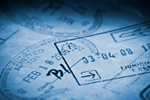 The rules and regulations of the New Zealand Inland Revenue service (IRD) may be very similar to those in a number of Western countries but, as with all other aspects of migration, good tax planning can make a difference to the immigration procedure. The first rule for arrivals is the obtaining of a tax number (IRD number), allowing any...