Climate In New Zealand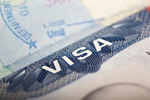 Climate In New Zealand
Due to the 1,600km combined length of the two islands, their varied topography and the country's location a distance from the Equator, New Zealand climate is extremely variable across both land masses. Classified as cool temperate, warm temperate and sub-tropical dependent on location and with a strong maritime influence, the variation in altitude allows bathing in the ocean on the same day as skiing in the mountains.
Rainfall across the country also varies considerably, from semi-arid in South Island's Otago inland region to heavy at up to 8,000mm a year in the region to the west of the Southern Alps. However, rainfall in most population centres hovers between 650mm and 1,500mm. Christchurch is the driest city, with Auckland the wettest, with the sub-tropical Northland region also receiving high rainfall.
Mean temperatures also vary considerably according to altitude and between the two islands, with South Island noticeably colder by at least 5°C in all seasons. Winter temperatures in June through August average between 10 and 15C on North Island, dropping to between 5 and 10C on South Island at low altitude. The lowest temperature ever recorded was in Otago region, where the mercury fell to an unbearable -25°C and winter temperatures in the far south of South Island can fall as low as -10C due to maritime influence from the Antarctic.
Summer highs in December and January across both islands hover around the mid-20s, with the Fohn winds on the eastern plains and coastal areas causing an occasional spike to around 30°C. The historical high was 42C in the Canterbury area. The regions north of Christchurch on South Island, extending over the entire landmass of North Island, average 2,000 hours of sunshine annually, although the more southerly parts of South Island are cloudier year-round. For sun-lovers, the far north and northeast of South Island are the sunniest of all, with up to 2,500 hours a year.
Weather conditions include snow and blizzards in the Southern Alps, set from north to south along the central regions of South Island, reflecting the massive mountain range's altitude of up to and over 3,000m, with Mount Cook at 3,745m the highest peak in New Zealand. Overall, New Zealand's weather can change abruptly due to cold fronts from the South Atlantic or tropical cyclones blowing in from north of the land mass. Those enjoying outdoor activities in remote areas should make allowances for these unexpected changes.