Meeting People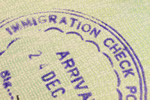 Meeting People
For those considering relocation to New Zealand, checking the online New Zealand expat forums for a period of time before leaving the home country is the best way to discover a means of making friends and creating a social network on arrival. It's also a good way to find tips on everything from where to live, how to integrate, what's hot and what's not and, most importantly, what to avoid.
Westerners arriving in the country may find there are no designated expat areas as regards housing, with most areas a mix of ethnicity unrelated to any one country of origin. Pubs and clubs, however, may attract specific nationalities, and are good places to make new friends. For example, Auckland, the country's largest city with over a million people, contains no less than 82 different nationalities from all five continents.
Wellington, on the southern tip of North Island, is home to 38 ethnicities; Christchurch boasts 28 nationalities and Canterbury is home to eight, from Europe, South Africa and South America. It goes without saying that, the larger the city, the more likely it is that migrants will meet up with their own nationals, especially when twinges of homesickness strike. However, the effort to make new friends in the indigenous population opens far more doors than creating an emotional ghetto, however comfortable the familiarity.
Kiwis are obsessed with outdoor sports and the undeniable beauty of their unique country, giving the opportunity to meet up with potential friends in the great outdoors. For older migrants, it's not necessary to take up mountaineering, rock-climbing or adventure sports as the golf courses here are some of the best in the world and walking is as popular as the more extravagant outdoor activities. Another way to make friends is to join a local health and exercise club, easily found locally in most cities.
If you've arrived with your family, New Zealand schools welcome parental involvement, also a good way to get to know local people with similar interests.
Churchgoing in the country is still more popular than in many Western countries, especially so in more remote districts, with the local church a focus for many events. For entertainment, a night out at the local pub will introduce newcomers to many new friends, with a love of rugby, New Zealand's national game, a great help in breaking the ice.