Healthcare In New Zealand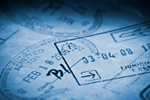 Healthcare In New Zealand
Originally operated as a fully-free service based on the UK's National Health Service, New Zealand's healthcare systems have undergone a massive shake-up over the last several decades. During the last 30 years, reforms to the system have introduced a public/private ethos including health insurance, particularly in the dental sector.
Public hospitals offering everything from emergency services through diagnostic procedures to operations are extensively located and high-quality, giving permanent residents and citizens free heathcare. However, major surgery unless medically urgent involves extended waiting lists, with health insurance schemes becoming increasingly popular as a result. Several of the schemes offered are non-profit making and keep premiums at an affordable level, with Southern Cross Health Insurance cornering 60 per cent of the market as well as owning its own chain of private facilities.
For those legally in the country, but not yet citizens or permanent residents, the Accident Compensation Corporation covers injury due to accidents or medical misadventure, with levies on employees, employers, car registration charges and suchlike covering its costs. Subsidised primary care at the local doctor level is offered, with a charge for visiting a doctor of around NZ$50-60, dependent on location. Medication charges operate in a similar fashion, with the best discounts given to patients with high-user health cards and community health groups.
Emergency services are though the St John New Zealand charitable organisation or, in the Wellington area, the Wellington Free Ambulance Service, and funded mostly by public subsidy topped up by private donations. Dental care is exclusively on a private patient basis, with dentists charging their own fees for services dependent on their location in the country and the treatment required.
As a result, charges for dental treatment are high and increasing.
For low-waged permanent residents and citizens, a Community Services Card gives reductions in charges for a visit to the doctor, with the amount linked to the number of dependents per household. Medications are supplied by pharmacies, with 2,000 drugs on the fully or partially-subsidised lists of the Pharmaceutical Management Agency of New Zealand. The organisation decides which medicines are both effective and safe, and negotiates a discount price with the relevant international pharmaceutical company.
The New Zealand Medical Association (NZMA) allows alternative health remedies and practices such as homeopathy, although most are unregulated, as it supports the freedom of informed choice for those with health problems. Remedies are freely available at pharmacies and from local practitioners, and the capital is home to the Auckland Homeopathic Hospital, with the New Zealand Council of Homeopaths the sector's representative body.