Property In New Zealand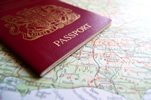 Property In New Zealand
Whatever your personal lifestyle, there's a perfect property to suit you in New Zealand. The country has one of the highest ratios of home ownership to population in the world, with homes still affordable. Although prices fell after 2008, the housing market is in recovery and prices are beginning to ease upwards again, depending on location and condition.
The housing lifestyle covers everything from older-style urban detached homes to new-build estates in the suburbs, with an increasing trend towards city apartment dwelling. Another popular option here is self-build, with every amenity geared towards helping those who take this step towards home-ownership.
Homes in rural areas mostly include land, perfect for those who appreciate peace, quiet, fresh air and the chance to grow their own fruit and vegetables, and many are charmingly older in style. Prices vary a great deal across the country, with a typical home in Auckland costing around NZ$339,000 and a similar house in Southland costing approximately NZ$125,000.
If you're looking for a city-centre apartment, there's a choice between new-build and loft-style conversions in more traditional older buildings. Whichever you choose, you'll be right in the heart of everything from a wide choice of eateries and entertainment venues to shopping malls and hopefully your place of employment, making this a good choice for migrants wanting a full social life without the need to travel to work.
Perhaps the most expensive homes in the country are the Blue Ribbon Sea View properties, with their waterfront locations close to the cities. Either new-build or conversions of older homes, they offer a great lifestyle. For family living, city centre townhouses, single storey cottage-style with small gardens, are becoming sought after and are set at the edge of the downtown districts.
Representing good value per square metre are the smallholdings located in rural areas, sold together with a land area large enough to keep chickens and grow vegetables and fruit. Many already have established kitchen gardens and even swimming pools. Large family homes are also easy to find in rural areas, with up to five or more bedrooms and generous gardens. Ever popular, these homes are also good value for money.
South Island, with its fewer jobs and spectacular natural beauty, is the cheaper of the two islands as regards property as well as cost of living. The population is smaller, but equally friendly and welcoming, and properties are mostly country-style or are smallholdings with extensive land areas.