Telephone And Internet Services In New Zealand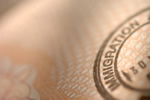 Telephone And Internet Services In New Zealand
Fixed line and mobile telephone services across New Zealand are provided by Telecom New Zealand, with its subsidiary Xtra offering one of several broadband internet links. The company was privatised and sold to the American telecommunications companies Bell Atlantic and Ameritech in 1990, thus breaking its monopoly of the sector, although the deal retained free local calls for residents.
Nowadays, Telecom NZ's mobile phone network is used by a quarter of the country's 4.4 million inhabitants, although its customers' use of smart phones is still problematic in many areas not able to receive broadband. In 2012, Xtra is still the country's largest internet service provider, with British-owned Vodaphone now the country's biggest mobile phone operator, having bought out Bell South's stake in 1998 and invested millions in improving the network.
As regards internet services, Telecom NZ is the single provider of digital lines (DSL) wholesaled to its subsidiary Xtra and spread out over the rest of the country's ISP, using varying download limits and speeds. Maxnet, Xnet, Orcon, Woosh and Juiced are full-service New Zealand ISPs, with Maxnet recognised for its excellent customer service and rapid growth in the sector.
Most subscribers see an average download speed of between 1 and 10 Mbit/s, with some service providers limiting the maximum speed after usage of the plan's download allowance to 64 Kbit/s. Others charge extra per megabyte or gigabyte after the set limit is exceeded. The Southern Cross Cable gives international access and, at present, a nationwide fibre optic cable is being laid down by the telecom operator Chorus.
New Zealand's internet users will benefit in the future by the government's Ultra Fast Broadband Initiative, launched late 2009 and costing NZ$1.5 billion. By 2019 75 per cent of the country is expected to be able to access a fibre optic connection, with remote areas joining in via 3G wireless service. Universities and educational institutes already receive ultra-fast 10 Gig/s fibre optic connections, with the Southern Cross Cable giving links to Los Angeles and Sydney, although these max out at 1 Gig/s.
As regards wireless connections, major providers such as Vodaphone and Woosh are aiming at coverage nationwide, and several smaller providers already cover individual towns across the country. In remote regions unable to receive wired broadband, satellite internet connections are provided by Bordernet, and in Auckland, Wellington and Southland a landline/broadband package offering access via wireless radio waves is offered by Woosh.