Permanent Residence In New Zealand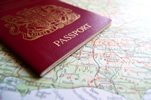 Permanent Residence In New Zealand
There are a number of ways to achieve permanent residence status in New Zealand, although most depend on temporary resident visas for up to three years after arrival. Basically, the following visas are all routes to permanent residence in the country. Full residence status entitles freedom to work, access to free healthcare, all study courses at citizen rates and the right to have your say by voting in local and national elections. Although permanent residence does not include entitlement to a New Zealand passport, it does allow those to whom it is granted the right to sponsor their relatives for a residence visa.
Skilled migrant visas
The points-based Skilled Migrant visa covers an initial two years, provided all requirements are met and the Invitation to Employ issued. This visa allows travelling and re-entry into the country as a resident during the two years. On its expiry, holders need to apply for a long-term permanent resident visa, granted either indefinitely or for a designated period.
Entrepreneur and Entrepreneur Plus visas
This visa is aimed at those who have bought or invested in an existing business or established a new business and have been self-employed in the business for two years or more. Investments need to have been substantial under both the Entrepreneur and Entrepreneur Plus categories, and migrants who have held a Long-term Business category visa for 24 months or more can also benefit. There are no age restrictions for this route, although in general, those of 65 years or under are preferred and permanent residence is granted.
Investor and Investor Plus visas
These two categories grant permanent residency although, again, the amounts which must be invested are high. Investments must be made in equities or bonds, including bank and finance company bonds as well as residential property development. A full list of qualifying investments is available at http://www.newzealandnow.govt.nz/investor and the investment must be made within 12 months of the visa being issued. Those under 66 years old may apply. For the Investor Plus category, most of the above applies, although amounts required are considerably higher and there is no age limit. Permanent resident visas are issued.
Retirement visas
For senior citizens wishing to retire to New Zealand as permanent residents, there are two options for those 66 years old and over. The Temporary Retirement category is renewable as long as the applicant continues to meet its requirements, and is multi-entry. Applicants must be able to invest NZ$750,000, or more, with an annual income requirement of NZ$60,000. The Parent Retirement category is aimed at those with children either citizens of or permanent residents in New Zealand. The investment requirement is NZ$1 million.