New Zealand Citizenship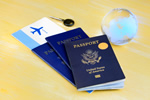 New Zealand Citizenship
Permanent residence and citizenship have separate status in New Zealand, as permanent residence does not entitle the applicant to a New Zealand passport. In April 2006, the requirements for citizenship changed, with applicants now needing five years' residency in the country, dependent on when they arrived. The country allows dual citizenship, although applicants should check as to whether their home country supports this.
Citizenship can be claimed by descent, provided an applicant born overseas has one New Zealand citizen parent. Otherwise, a grant of citizenship must be applied for. The requirements changed in 2010, and include the intention to continue to be resident in the country. A good level of English is essential, as is an understanding of the privileges and responsibilities of citizenship. Applicants need to be of permanent residence status.
Interviews are conducted in English, and are based on your qualifications, employment in the country, your good character and lack of convictions for any crime, with stringent background checks performed. Applicants who have served five years in prison or a term of less than five years during the last seven years with be disqualified, as will those with a conviction for any criminal offence during the last three years. Motoring offences and suchlike may affect applicants' good character standing.
Overseas police clearance certificates may be requested if the applicant has spent some time outside the country in the previous 12 years, and young people may need a letter of clearance from the Ministry of Justice. Presence in New Zealand as a permanent resident must have been for 1,350 days or more during the five-year qualifying period, and at least 240 days in each year is also required.
Certain exceptions to the above regulations apply to those under 16 years of age, who must have parental or legal guardian consent for their application to be considered. Those under 14 years of age need not meet the knowledge, character or English language requirements, although those whose 16th birthday falls during the process must meet the full residence requirements themselves.
Once formal granting of citizenship has been given, successful applicants are required to attend a citizenship ceremony open to the public, during which they must swear an oath of allegiance to the country. This is compulsory for those over 14 years of age, but new citizens under this age may also attend if they wish. Full details can be found at http://www.dia.govt.nz/Services-Citizenship.