Privileges Per Nationality In New Zealand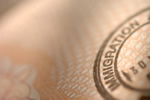 Privileges Per Nationality In New Zealand
Although New Zealand's temporary and permanent entry and work requirements tend towards the stringent, there are various sectors of prospective migrants who are able to benefit from special conditions. These, however, are not necessarily nationality-based but include other groups as well.
Chinese workers in specific trades, some ethnically-based, are accorded certain privileges under the New Zealand – China Free Trade Agreement (FTA) although they are still subject to specific qualification requirements and the need for a genuine job offer across certain employment categories. These categories are Chinese tour guides, Wushu and Tai Chi marital arts teachers, aides for teachers of Mandarin, Chinese chefs and practitioners of traditional Chinese medicine.
In addition, a maximum of 1,000 skilled workers from China are able to be granted temporary work permits for no more than three years, with an allocation of 100 skilled workers at any one time in each sector of employment. Occupations eligible for qualified Chinese staff include veterinarians, design engineers, nurses, electricians, early childhood teachers, auditors, fitters and welders, with the full list available at http://www.immigration.govt.nz/migrant.
Another bonus for a year's stay for well-educated Chinese between the years of 19 and 30, is the Working Holiday Scheme, wherein successful applicants may take a three month period of study and several three month periods of work during their one-year stay. Functional English as per the IETLS system, no less than NZ$4,200 in funds and the usual heath and character requirements are mandatory.
Also for younger applicants is the Silver Fern Job Search scheme, where migrants within the 20 to 35 year age bracket can apply for a nine-month visa to look for suitable skilled jobs. Three hundred places are offered each year under the scheme, and if the job search is successful, the next step is the up to two-year Silver Fern Practical Experience visa. Funds, acceptable English and heath and character proof are required.
The Samoan Quota scheme offers residence in New Zealand on a ballot basis for Samoan nationals between the ages of 18 and 45. The Pacific Access category is also ballot based and allows residential applications annually from 250 nationals of Tonga, 75 from Tuvalu and 75 from Kiribati. Applicants must be between the ages of 18 and 45, and family members can be included.
The Vietnamese Work category refers to qualified engineering professionals and to Vietnamese chefs, with 100 of each employed at any one time. The Philippines Special Work category refers again to qualified engineers and to registered nurses and farm managers, with 100 nurses and 20 in each of the other two categories allowed visas at any one time.