Insurance And Healthcare Costs In New Zealand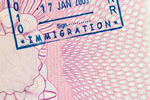 Insurance And Healthcare Costs In New Zealand
Wherever you live in this modern world, various insurances are necessary and, as in the case of car insurance and various business-related policies, occasionally compulsory. Insurance agents offer quotes, usually at better rates than those offered by banks and car sales companies, but it's advisable to compare a number of quotes before you decide. Reading the small print and asking questions as well as checking online for use reviews is also helpful during the decision-making process. As in all countries, rates will vary according to personal circumstances.
Life insurance and income protection insurance are important options if you have arrived with your family and have a mortgage or small business. Needs-based assessments are easy to arrange, and this type of insurance is normally less expensive then in western countries. Term life insurance is the most popular here, and requires a comprehensive health and lifestyle report.
Income protection policies cover your living expenses in the event of an illness or accident which prevents you from working, thus protecting your savings if any. Before taking out a policy, employees should check with their employers as to the amount of paid sick leave entitlement and should remember that there is a delay of four weeks from notification until the payments begin. Critical illness and disability insurances are also available.
House insurance for both the building and your personal contents is important, with the former mandatory if you have a mortgage. Accidental Damage Replacement Cover is the most popular buildings policy here, with two alternatives, Sum-insured Replacement Cover and Indemnity insurance. This latter covers the market value of your home, but is not sufficient for a full rebuild. Contents insurance can be taken out on either a new or old or indemnity basis.
Comprehensive car insurance is a must here as third-party, fire and theft insurance is not a compulsory requirement. Quotes depend on the driver's age and driving experience, the car's make and model and the location of the insured person. Online and phone quotations are the norm, and shopping around before you make a decision is the best idea, as rates, conditions and exclusions vary between companies.
Private medical insurance is the preferred option for many migrants, especially those in skilled or managerial jobs. Two types are on offer: Hospital/Surgical Cover policies, the most cost-effective as a safety net, and Comprehensive Cover policies, covering just about everything including funeral expenses. Premiums depend on lifestyle, age and medical history, with many employers subsidising their employees' healthcare needs with group insurance plans. For individuals and families, costs are not excessive, with a couple aged 40 and their three children insured for around NZ$120 a month.