Moving And Shipping To New Zealand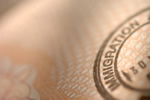 Moving And Shipping To New Zealand
Costing out a permanent move to New Zealand can be tricky and take time, as many essentials such as the expense of shipping and insuring your household effects and personal goods can only be calculated through obtaining quotes from a number of companies. If you're transporting your pets as well, the same procedure is the best way forward, comparing costs as well as services provided.
Visa costs will need to be factored in, as will the cost of finding permanent rental accommodation, involving agency charges, advance rents, deposits, etc, plus room rates for a hotel until you find permanent lodgings. Your personal belongings accompanying you should be duty and import tax free if you're intending to stay.
For those needing help in organising the entire project, relocation firms are the answer, although not the least expensive option by far. Various plans are offered, from basics to coverage of everything from transportation, orientation, accommodation and schools to visa services and even job searches. Most such companies have offices in Auckland and Wellington, the most popular destinations for new migrants.
For those planning to rent accommodation, the norm is two month's rent in advance plus a security deposit of a month, held safely in bond until the end of your tenancy, then returned provided no damage to the property or its contents has occurred. If you're renting through an estate agent or letting office, a fee will be charged.
Purchasing a property or business on arrival requires the most up-front cash, although it's best to wait on these major lifestyle decisions until you've some measure of your new country and its varied regions and opportunities. At present, after a brief fall, property prices are rising slowly, with the most expensive areas Auckland and Wellington. Properties on stunningly beautiful South Island can cost half of a similar home in the two major cities.
Current details of the costs involved in renting or buying a property, visa charges, costs of living and much more can be accessed in the Moving, Visa and Living sections of this guide, although shipping costs are not available from logistics companies until you have requested a quote and given full details of your requirements. Likewise, legal and insurance costs are not given online unless details are requested by a potential client. Whatever the total cost of your move, it's an investment in your new lifestyle in New Zealand, the country of your choice.