Costs Of Schooling In New Zealand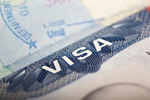 Costs Of Schooling In New Zealand
The cost of an excellent primary, secondary and tertiary education in New Zealand averages less than in many Western countries, mainly due to the high standards of most of the country's state-funded schools and the state funding of 25 per cent of the expenses of independent schools. It should be noted, however, that international students have to pay the full cost of courses at all levels of study.
For migrants who have attained citizenship or permanent residence, state schooling is free at all levels except tertiary, although uniforms, stationery and the cost of extra-curricular activities need to be covered by parents, who are also liable for a voluntary annual fee of around NZ$100-200.
Annual fees for education at private/independent schools run between NZ$4,000 and NZ$14,000, with levels varying according to the reputation and location of each school as well as the age of each student. Domestic students on degree courses at one of the country's eight universities are able to access a student loan scheme or may be eligible for one of the many bursaries or scholarships offered.
On average, a domestic undergraduate studying for a bachelor of arts degree will expect to pay around NZ$5,000 for each year of the three-year course, plus accommodation and living costs. For science or business studies-based degrees the cost is higher by at least NZ$1,000 a year. Postgraduate study costs vary widely dependent on the speciality, with an average Master's degree costing around NZ$30,000 to obtain.
Auckland University is the country's most highly-regarded and charges the highest fees per year, with living costs in the city far more expensive than those in, say, Dunedin on South Island. However, all New Zealand degree qualifications are rated at international standards and accepted worldwide, no matter from which university they were awarded.
Fees for vocational courses at New Zealand's technical colleges and vocational institutes hover around a similar level to university costs. The high quality of the courses and the qualifications gained are, again recognised worldwide. Both public and private institutions provide vocational education, with costs dependent on the length and subject of each course.
The New Zealand government sponsors several state vocational colleges offering state-funded free tertiary courses to citizens and permanent residents, particularly in the engineering and IT sectors. International students arriving to study in New Zealand, however, must pay the full cost of their course, adding at least 35 per cent to the cost for domestic students.