Cost Of Leisure Pursuits In New Zealand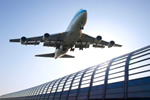 Cost Of Leisure Pursuits In New Zealand
The majority of New Zealanders' favourite leisure pursuits are linked with their love of the great outdoors, typified by the glorious natural beauty of both the islands. 'Just being there' is often the main aim, whether it's lazing on a beach, enjoying water sports such as swimming, surfing and snorkelling or hiking, biking or walking in some of the world's loveliest countryside. Apart from the cost of arrival at your favoured location, the above pleasures come absolutely free!
Another favourite activity involving getting away from it all is travel by motorhome, here called campervans, allowing the freedom to stop when and where you please for as long as you like. Modern, fully-equipped and easy to drive, campervans are perfect for exploring your new country. Eight days in a two-berth vehicle with power steering, LCD TV, DVD player, shower, microwave, fridge/freezer and heater for cooler nights will cost around NZ$800.
Closer to home, all New Zealand cities provide local government recreation centres at a subsidised cost to residents. From fitness centres with fully-trained staff and modern equipment to aquatic centres, sports centres and halls, golf courses and indoor stadiums, there's always a way to exercise at reasonable cost while improving your health and wellness. Single visit charges range upwards from NZ$3m with reductions for books of 10 tickets or more.
Almost 75 per cent of all Kiwis from young to senior go on walking trips for their own enjoyment, with a high proportion switching to skiing and snowboarding in winter. Many towns and cities are within two or three hours of snowfields, making a daytrip for skiing perfectly possible. Fishing is another popular activity, whether sea or river, and it has to be said that the vast majority of Kiwis prefer to organise their own informal leisure activities.
Urban-based weekend leisure activities are enjoying a spurt in growth across the country as more families have both parents in full-time employment, with dance and music venues increasingly popular and the 'café society' hot news in Auckland and Wellington as well as other major provincial cities. Costs vary according to venues and events, and the more serious-minded will enjoy New Zealand's museums, art galleries and live theatre and concert hall performances.
A New Zealand leisure speciality for active outdoor enthusiasts is the number of adventure parks set in the country's forests. Trails holding challenges of increasing difficulty can be experienced at a cost of around NZ$38 per visit.
Other similar attractions on the plains offer quad biking, monster truck rides and much more, with horse treks and archery on offer at ranch-style parks.