Living - Emigrating to UK
This is the category page for all Living related articles within the emigrating to UK emigration guide here on emigrate.co.uk...
Climate And Weather In The UK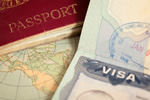 With its position as an island on the western edge of Eurasia, the largest landmass on the planet, the climate of the UK is based on an unstable combination of dry continental air and moist maritime air, causing high variations in temperature and unsettled weather, often occurring in the course of a single day. Although the UK has an...
Cost Of Living In The UK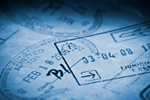 As of January 2012, it has to be admitted the UK's cost of living index, already one of the highest in the world, is still creeping slowly upwards, fuelled by increases in food, fuel, gas and electricity and transportation costs. However, due to competition between high street names and the opening of mega-malls outside major cities, the...
Expat Communities In The UK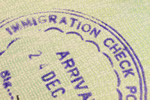 Adjusting to a different lifestyle, especially if you're not a native English speaker, can be a stressful experience, with many incomers to the UK happier to settle in an area already home to migrants from their country of origin. Mass migration to the UK began in earnest after WWII and has accelerated beyond belief since the formation of...
Healthcare For Migrants In The UK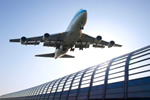 Basically, healthcare is free for all residents in the UK, whatever their nationality, and is generally of an excellent standard compared to many countries. At present, there is no law preventing visa-holders or those recently arrived from receiving free National Health primary care, although recent changes have made it unavailable to...
House Hunting In The UK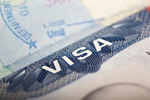 Unless you're an overseas student whose educational institute has a list of suitably-priced accommodations, you'll have two options for house-hunting: searching though the classified advertisement pages of your chosen area's local newspaper or using a trustworthy accommodation agency or an estate agent dealing with both rental homes and...
Job Hunting In The UK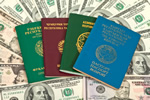 It has to be said that unemployment in the UK's immigrant communities is higher than in the native population, making a positive attitude to your job search as essential as a well thought-out CV. If you've arrived from a non-English speaking country, a strong commitment to learning English is a must, as is good self-presentation at...
Telephone And Internet Services In The UK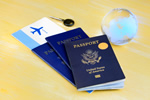 As in all other first-world countries, communications systems in the UK including internet and mobile/fixed-line phone services are up-to-date and efficient. Digital optical fibre communications trunks are the norm in almost all of the British Isles except remote, thinly populated areas and WiFi networks are common in all major cities due to...
The UK Lifestyle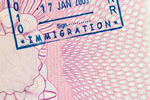 Cosmopolitan, sophisticated, ultra-modern, lively, friendly, urban or suburban, rural, stimulating or laid-back – lifestyle in the UK can be anything you want it to be, dependent on where you live. As a first-world country, the UK has more than its share of buzzing major cities, with London its commercial, entertainment and residential,...
UK Property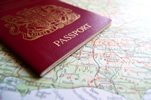 One of the first questions in migrants' minds during the planning stages of relocating to the UK is 'where shall I live?' The fortunate few arriving to take up managerial positions with established companies may find it's all been arranged, but for the rest, the varying types and costs of accommodation across the country may be...