The UK Lifestyle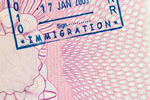 The UK Lifestyle
Cosmopolitan, sophisticated, ultra-modern, lively, friendly, urban or suburban, rural, stimulating or laid-back – lifestyle in the UK can be anything you want it to be, dependent on where you live.
As a first-world country, the UK has more than its share of buzzing major cities, with London its commercial, entertainment and residential, albeit expensive, heart. If it's happening, it's in London, with everything you need either close by or within a short journey by car, bus, underground or overground rail. London is a multi-racial mass of many millions, with its boroughs (districts) ranging from fashionable and upscale to downmarket and quirky.
Every major UK city has its own flavour, from gritty, business-oriented Birmingham in the centre of England through fashionable Manchester with its Salford Quays canalside community and remnants of Industrial Revolution cotton mills to the northeastern former industrial hub of Newcastle on Tyne famous for its 'Geordie' accent, incomprehensible to southerners as well as immigrants!
Each city has its own culture and lifestyle, based on its history and heritage. Immigrants searching out a base for a new life will find the further from London the more laid-back the lifestyle. While London streets are often home to a mix of nationalities, in other major UK cities enclaves specific to immigrants from particular countries are found.
Scotland, Northern Ireland and Wales are all part of the UK with their own long heritage as nations blended in with the English heritage. Edinburgh, Glasgow, Belfast and Cardiff are the main cities, each with their individual characters and lifestyles based, as in all UK conurbations, on work, family and leisure time.
Across the UK, each district in each city or town acts as a small community, with the possible exception of London, considered the most unfriendly place to live due to the huge number of short-term incomers to the commerce-based mega-city.
Outside London in all directions are smaller towns with a more community-based feel, although the British in general still take a while to accept newcomers to their area.
Over the last half-century, lifestyles in the UK have undergone many changes, with social interaction one of the largest. Across the country, the iconic British pub was the traditional meeting place and a great way to link up with your neighbours, but a change in drinking hours, the economic downturn and the rising cost of living have forced many pubs out of business and turned others into riotous bases for unemployed youth.
At the same time, town centres are becoming deserts due to the development of out-of-town shopping centres, forcing many local shops out of business and changing the character of the traditional High Street beyond all recognition. Shopping, however, is still a major pastime here, as is eating out in a multitude of eateries serving dishes from across the five continents.