Moving - Emigrating to UK
This is the category page for all Moving related articles within the emigrating to UK emigration guide here on emigrate.co.uk...
Pets And Quarantine In The UK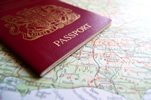 Many incomers to the UK, especially those with families and job offers, will wish to bring their pets with them – almost an impossibility until 1 January 2012 due to the former six-month quarantine rule for dogs and cats first introduced to prevent the spread of the deadly disease of rabies in the country. Since 1 January 2012, the rules...
Shipping And Removal Services To The UK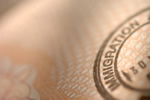 One of the most stressful tasks when relocating to the UK is finding reliable packing, removal and shipping services in your home country. The practical way to ensure your precious possessions arrive safely is to select a number of online shipping services, then check reviews of previous customers' experiences on dedicated review websites....
Shipping Costs To The UK And Insurance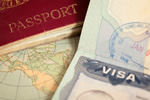 Shipping costs will depend on your country of origin, its distance from the UK and the amount of household goods and/or personal possessions involved. Shipping by sea is less expensive than by air, but may involve up to a three months' wait for your goods, dependent on the distance involved. Shipping quotes will vary across the five...
UK Customs Clearance For Household And Personal Effects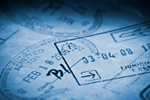 Customs and Excise regulations for the importation of household and personal goods into the UK are strictly maintained and involve a good deal of original paperwork, as copies or faxed documents are not accepted. The C3/C33 customs form for clearance of household effects and personal goods must be presented as two original copies, both...