Healthcare For Migrants In The UK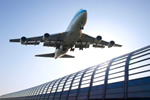 Healthcare For Migrants In The UK
Basically, healthcare is free for all residents in the UK, whatever their nationality, and is generally of an excellent standard compared to many countries. At present, there is no law preventing visa-holders or those recently arrived from receiving free National Health primary care, although recent changes have made it unavailable to visitors not ordinarily resident in the UK in an attempt to stamp out so-called 'health tourism' undertaken to obtain free treatment.
However, migrants are reported as of January 2012 as having difficulties in registering with their local doctor (General Practitioner) due to confusion in the sector over recently-introduced rules which only apply to overseas visitors and does not affect the primary care rules as described above. GPs who request proof of immigration status from migrants may be breaking the law, although they can legally refuse to take on a new patient.
A similar problem with a different cause affects dental treatment in the UK, with the declining number of National Health Service dentists in larger cities unable to take on any more patients. Many dentists, after years of complaining that National Health Service rates for more complicated treatments forced them to give a second-class service, have left the NHS and set up as private practices, thus making dental treatment relatively expensive. For dental emergencies, accident and emergency rooms in NHS hospitals offer the only route.
Medical care in NHS hospitals, although mostly first-world standard, will vary according to the location, size and reputation of the hospital, especially since the recent slashing of localised NHS budgets. In spite of concern in the profession over the government's NHS policies, most patients report a satisfactory service at present, with waiting times for specialist appointments and operations reduced from a few years ago. However, high-cost drugs for specific diseases such as cancer are being withdrawn locally due to budget shortfalls.
If you have medical insurance privately or through your employer, private hospitals in the UK may be your best choice for urgent treatment. Most of the well-known teaching hospitals operate private clinics on-site, with their professors either dealing with or overseeing private patients, ensuring the best care possible both before and after an operation.
Several private hospital chains operate within the UK, with varying costs and reputations. Migrants with medical insurance will be able to check their insurance package for those the insurer will accept, but checking reports of each hospital online before making a decision is the best way forward, as standards vary and the most expensive are not necessarily the best.