House Hunting In The UK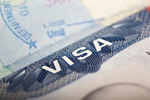 House Hunting In The UK
Unless you're an overseas student whose educational institute has a list of suitably-priced accommodations, you'll have two options for house-hunting: searching though the classified advertisement pages of your chosen area's local newspaper or using a trustworthy accommodation agency or an estate agent dealing with both rental homes and homes for sale.
House-hunting costs both time and money, with perhaps the most practical idea being to stay in an inexpensive hotel until you find a suitable property to rent. If you're looking to buy, the process can take up to six months at best, with pitfalls usually occurring along the way. Estate agents are found in literally every High Street in the land, with a wide selection of properties for sale and to rent.
Renting a property
Whether you're using an accommodation agency or an estate agent, you will be charged an administration fee for their services based on a percentage of the monthly rent. Note that, by law, the fee should be paid only after a rental contract between the tenant and the landlord has been agreed. If a fee is demanded before a contract on a specific property has been agreed, walk away. Renters should also note no fees can be described as 'non-refundable'.
Once you have agreed to a contract with your prospective landlord, you will be required to pay at least two months' rent in advance, plus your current month's rent. A deposit may also be required, to be set against any damage which occurs to the property during your tenancy, but should be returned to you when you move. By UK law, your contract gives you the right to stay in the property until the end of your tenancy (security of tenure), giving you protection from eviction. Should you receive an eviction notice before the end of your contract, you should take legal advice, as your landlord will need to start legal proceedings to have you leave.
Buying a property
Purchasing a property in the UK is a legal minefield requiring expert help from a solicitor specialising in home purchase. Viewing properties for sale is usually through an estate agent, who should be happy to accompany you in order to answer any questions on site. An offer below the listed price can be made, with a deposit, normally 10 per cent of the agreed price, required to take the property off the market. If you decide not to purchase before contracts are exchanged, the deposit, held in an escrow account, is returnable.
A valuation of the property is the next step, especially if you are applying for a mortgage, normally through a company specialising in migrant house purchase funding. A survey of the condition of the property is also important before contracts are drawn up (conveyancing) by your and the seller's solicitor. Once the contracts have been signed, neither party can withdraw and a completion date is agreed, by which time the full purchase price minus the deposit must be paid.
Hidden costs involved in the buying process need to be taken into account, including survey and mortgage fees, solicitors fees and, if the property is worth over ?250,000, government Stamp Duty on a sliding scale of between one and five per cent of the purchase price.