Language - Emigrating to UK
This is the category page for all Language related articles within the emigrating to UK emigration guide here on emigrate.co.uk...
An Introduction To The English Language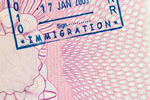 The English language is a mix of words derived from Latin, Greek, the Germanic languages, Norse, the late branch of the West Saxon dialect and Old English, with its recognisable form today based on Middle English. Early Modern English began in the 15th century and was soon adapted by the invention of printing. The first English dictionary was...
English Language Proficiency Tests For Migrants In The UK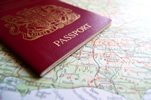 Although migrants arriving from EU/EEA countries and from Switzerland with legal rights to stay and work in the UK are required to have skills in the English language, job prospects are far fewer from those unable to communicate in English. For those arriving from other countries, some knowledge of English is essential for the points-based...
English Language Schools In The UK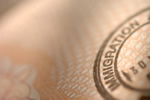 In 2011 the British government launched a major shake-up of English language schools in the UK after finding many were simply 'visa mills' enabling migrants from outside the EU/EEA and Switzerland to gain access to the UK. Since then, language schools aimed at migrants have to be registered and accredited before student applicants are...