Money And Costs - Emigrating to UK
This is the category page for all Money And Costs related articles within the emigrating to UK emigration guide here on emigrate.co.uk...
Getting On Your Feet In The UK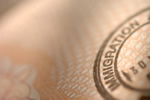 Once you're settled in secure, long-term accommodation, you'll need to spend time getting used to your new environment. If you're starting work, you'll need to work out the best transport connections to your place of employment as regards travel time and cost, dependent on your location in the country and working hours. If London...
Household Costs In The UK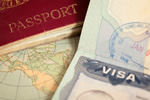 Calculating average household costs in a new country is always a frustrating experience, not helped by a minimal knowledge of services available locally. Unfortunately, the UK is one of the world's most expensive countries in which to live, with inflation running at 6 per cent by the end of 2011 in spite of non-stop special offers and...
Insurance And Healthcare In The UK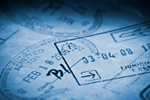 Insurances available in the UK include whole life, buildings and contents, vehicle, healthcare, business cover, travel, and much more. Costs vary as to customer requirements and the underwriter, with insurance brokers both on and offline happy to help new arrivals cover their needs. Some are compulsory, such as vehicle insurance and buildings...
Leisure Costs In The UK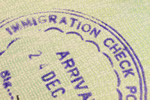 The cost of having fun during leisure times in the UK varies from free to pricey, dependent on the activity, with the free sector including most of the UK's glorious natural beauty, national parks, coastal areas and many of its historic attractions and museums. Hiking, walking, trekking and exploring charming market towns and tiny villages...
Moving And Shipping To The UK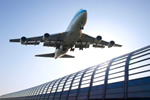 Making a hopefully permanent move to another country is an expensive business involving everything from your personal transport costs to charges for shipping your personal belongings and household effects, along with necessities such as visa fees, if any. Most personal effects are duty-free on entry to the UK. You should also take into...
Opening A UK Bank Account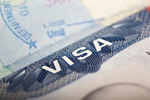 Opening a UK bank account after you've arrived in the country can be a frustrating experience, especially as opening a UK bank account from an overseas location is impossible. New regulations introduced to prevent money-laundering have resulted in red tape delaying the process to the extent that migrants are often left without access to...
Schooling In The UK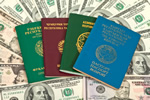 The cost of schooling in the UK has rocketed between the end of the 20th century and the present day, with even state-funded schools, in the majority in the UK, being forced by cuts in the government's education budget, to charge for services previously offered for free, such as school meals and IT material.Basic schooling from the age of...
Tax And Social Security Payments In The UK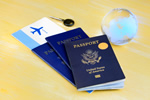 Every person working full time, part time or temporarily in the UK is liable for the deduction at source of income tax and social security contributions from their monthly wage, with benefits and perks received as part of the employment package taxable as well. The amount of tax due is calculated against your personal allowances at a varying...
Transferring Money In The UK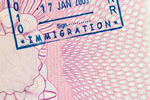 There are various methods for transferring money to and from the UK, with stringent money-laundering regulations involved for larger amounts in either direction. Options include bank-to-bank, online money-moving companies such as Moneybooker and UKForex, the United Kingdom Post Office, PayPal-Business and Western Union, best for cash...