Immigration New Zealand - Emigration Information - Emigrating to New Zealand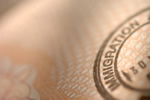 Immigration New Zealand - Emigration Information - Emigrating to New Zealand
There are many options that you can choose from if you wish to work or live permanently in New Zealand. There are the Skilled Migrant, Work to Residence, Residence from Work and Employee of Relocating Company categories.
Under the Skilled Migrant Category, you will need to possess the necessary qualifications, skills and experience sought by the New Zealand government.  You would need to be aged 20-55 years old and should meet the standards of character, health and English language proficiency set by the country before you can start the process of immigration. Should you meet the criteria wherein the government of New Zealand believes that you can settle successfully in the country and contribute to its growth and development, you will be granted a residence visa and permit. However, if you are seen to have the potential but they still want to see how you settle in, a Work to Residence visa or permit will be granted. If you are successful in getting skilled employment in 9 months, your residence application will then be approved.
You can also gain entry to New Zealand through the Work to Residence Category where you would need to get a temporary work visa and/or permit that could be a step to being a permanent resident in the country. You would be qualified for this category if your occupation is in demand there or if you have great talent in arts or sports.
The Residence from Work category is for those who are already working in New Zealand and hold a Work to Residence permit and want to become a permanent resident. The Employee of a Relocating Company is for someone who is a key employee of a business or a company that is moving its operations to New Zealand. Under this category, you can get a work permit and then a residence permit if you wish to live in New Zealand permanently.