The Immigration Criteria for New Zealand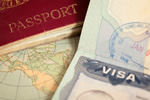 The Immigration Criteria for New Zealand
There are plenty of appealing reasons to choose New Zealand as the country you wish to emigrate to. The climate is excellent and the economy continues to grow. There are plenty of jobs here for immigrants which makes it very appealing for those who are looking for better opportunities to take advantage of. If you are considering a move to New Zealand, make sure to do your research first. This is not an easy process but with some careful planning you will have no problem completing your quest.
The first thing that you will need to understand is the various visa options which you can apply for. The first is called the New Zealand Skilled Migration visa. This country is dealing with certain labour shortages and this visa is a way to improve that situation. To be eligible for this type of visa you will need to qualify through a point based system. This visa is only available to people between 20 and 50 years of age. It is also a requirement that you speak English fluently and that you meet certain health requirements.
Once you know that you have enough points, typically 100 or more, then you can file what is called an Expression of Interest. Be prepared to pay a fee when you file your EOI. If immigration officials select your EOI you will be sent an Invitation to Apply. This is a very important step in the immigration process and you will need to prove the declarations that you made on your EOI. There is an additional fee required when you submit your application. Although the exact fee varies by person, you can expect to pay around £685.
Immigration officials will read over your application and the various supporting documents that you have included. Believe it or not they still might require that you subject yourself to an interview as personal character is a major aspect of this type of visa. If all goes well, you will receive your residence visa after paying a third mandatory fee. Otherwise, your application might be outright rejected.
There is another immigration route called New Zealand Business Migration. This program has been specially developed to bring entrepreneurs and foreign investors to New Zealand. There is something called the Long Term Business Visa which is valid for a three year period. Those who have a great deal of experience in the business world and who are interested in starting a business in New Zealand will be able to apply for this type of visa.
For those who plan on investing a great deal of money into New Zealand, there are a few different options for you which are based on the amount of your investment. Anyone wishing to invest 20 million dollars or more is called a global investor and is given top priority. Those who wish to donate at least 2.5 million dollars will be considered a general investor.
If you are considering emigrating to be with your family, there are several excellent methods available for you. In what is called family migration, those who have a partner, child, parent, or even a sibling living in New Zealand can apply to live in New Zealand. Your family member living in New Zealand will have to sponsor you.
Whatever option suits your needs, let us assume you have successfully been granted a residence visa in New Zealand. While it most likely took you a decent amount of time and money to get through the application process, it is only the first part of the over all immigration process. The next thing you have to do is make the move which is time consuming, emotional, and expensive.
If you own a house you may be in the process of selling it or renting it out. Then next task will be packing up all of your belongings. You will need to find a shipping company that will be able to provide you with door to door delivery. Do some research and pick a company that has a good reputation as you will have to trust them with your treasured possessions. Make sure to get some rate quotes and ensure that they include various fees like port charges. Find out the differences between the crate sizes that they use and choose one that will accommodate your needs. This can be expensive and some people choose to sell the bulk of their possessions before they emigrate.
Once you have your valuables packed and you have said your goodbyes, it is time to head to the airport. From there you will board a flight which might try your nerves as it is quite long. Make sure to bring a number of things to keep you entertained on the flight and drink plenty of water!
Upon your arrival in New Zealand you will likely have a number of things to deal with. You may or may not have found a permanent place to live so a great deal of time may be spent touring various pieces of real estate. Because you are moving to a new country and you might not be completely familiar with the various areas in New Zealand, it can sometimes be beneficial to stay in a temporary home for a few months until you can explore a variety of areas in depth. This will help to ensure that you buy a house in an area that you love and your kids end up in a great school district.
After a while things will slow down for you and it will feel like you have always lived in your new home. Just remember to take things slowly and avoid getting overwhelmed whenever possible. The process of moving to New Zealand is a long one that will require significant patience but the end results will be worth it. Do your research and understand the various immigration options that are available to you and budget your money accordingly to ensure that you do not run into problems somewhere down the line!